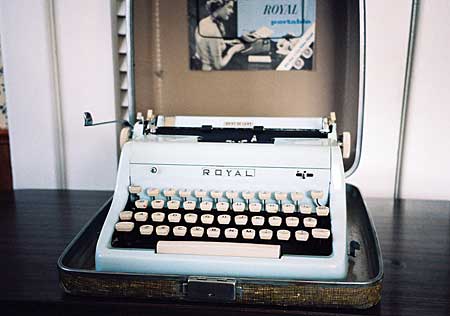 Hello,
I bought this typewriter at Goodwill for twenty dollars a few months ago, it is a powder blue
Royal Quiet De Luxe
, I had to get it because of it's colour. It's in really nice condition; dings and all. I've been doing a little research and I've seen it priced from $200-$500 and I'm wondering if that is correct. I want to keep it, but I'm moving to a different country soon, which makes bringing it with me hard, and if I could get $500 for it, it'd help my move immensely.
So, I'm interested in anything anybody could tell me about this machine. Also, if I do try to sell it, do you have any tips? I'm thinking of calling around to different antique dealers in the yellow pages that say they buy.
Thanks!
p.s. The picture isn't mine, I've lost my camera!